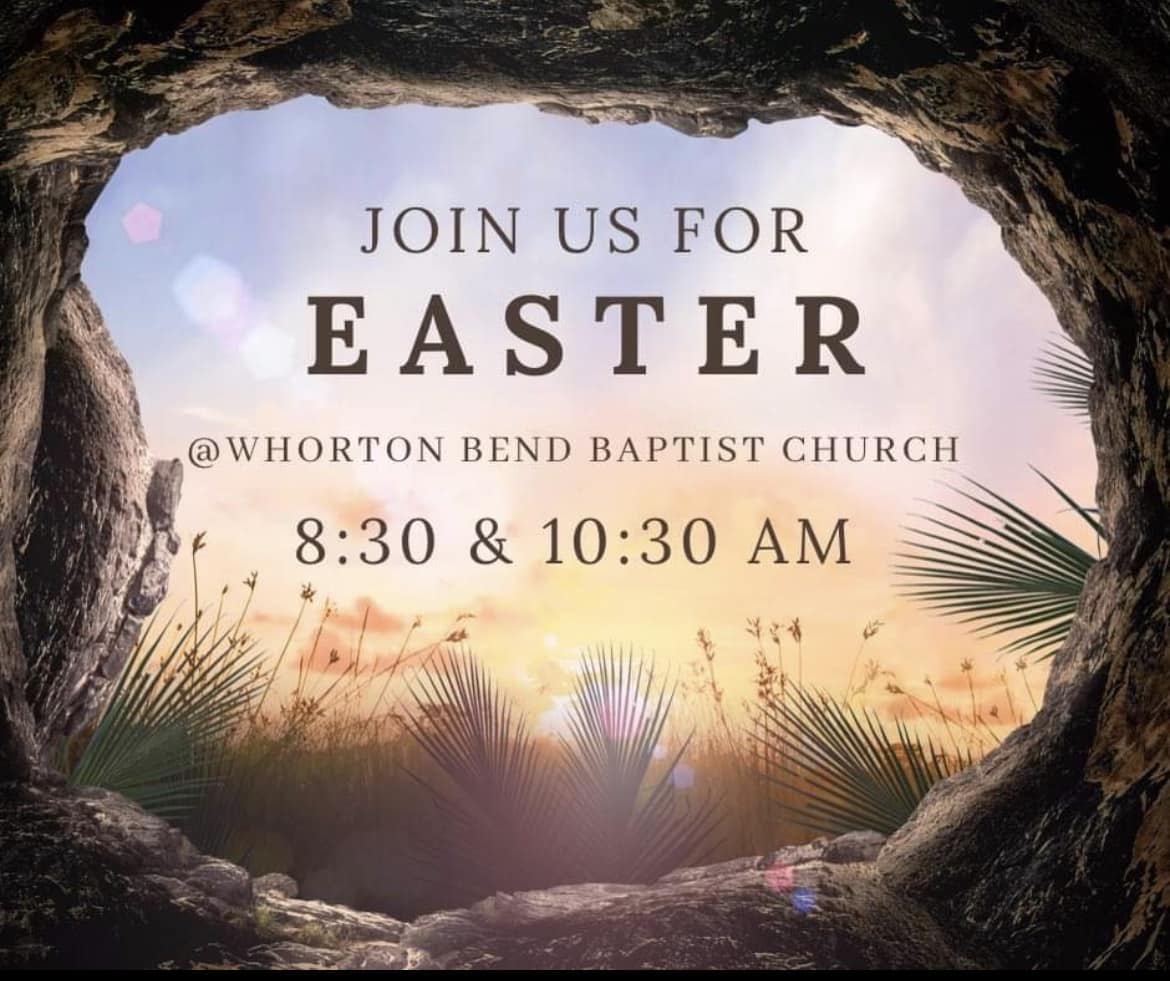 When
April 9, 2023
8:30 am - 10:30 am
Come join us in worship at the Whorton Bend Baptist Church Easter Services!  We will have two services: 8:30 AM and 10:30 AM.
Church members are encouraged to park in the back parking lot to allow more room in the front for visitors.
There will be a photo area in the gym with a beautiful spring background and balloon arch so please go take a picture with your family. We will also have a photo area outside the Kidz Zone too!